When starting a business, one of the major steps you will take is building a website. That's where Elementor cloud comes in. One major benefit of Elementor Cloud is that it includes all of the features of Elementor Pro, but at a lower price point than other competitors.
Elementor cloud is a newly introduced product from the normal Elementor WordPress plugin. It takes away your need for a third-party web hosting provider to give its users an all-in-one place to host and build their website.
With Elementor cloud, you get a pre-installed Elementor Pro on a readily installed WordPress installation. This reduces the steps you need to take to build your first website.
In this Elementor cloud review, we will look at what Elementor Cloud is and what it offers, the features, the pricing, and how you can start building your Elementor Cloud website in a few minutes.
Let's dive in.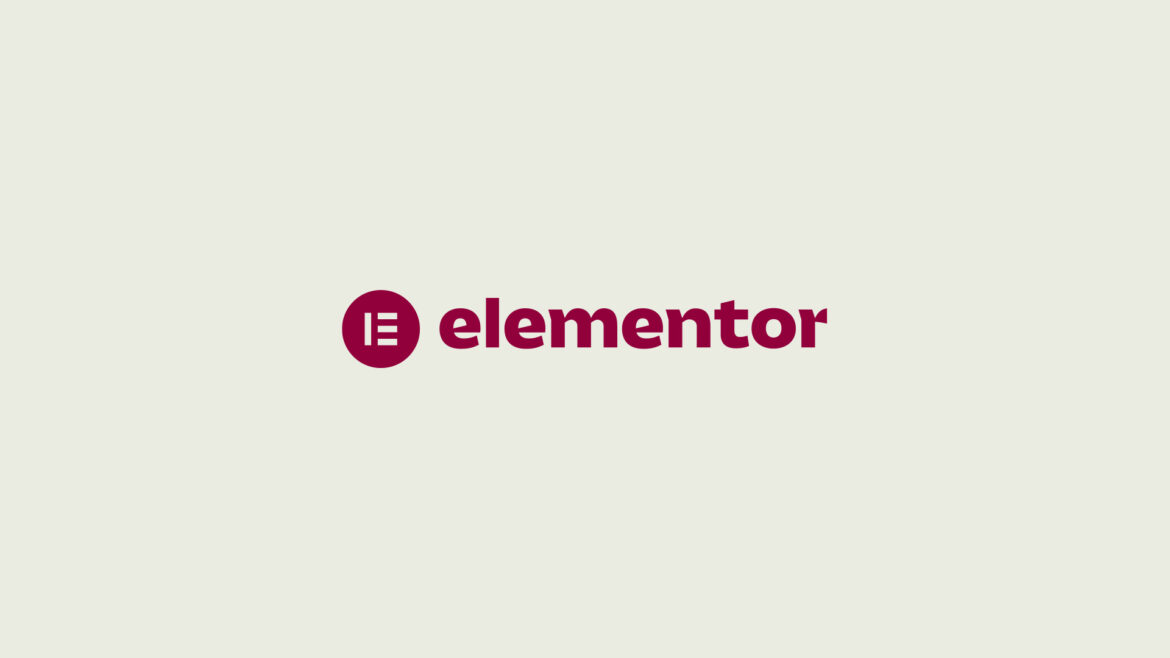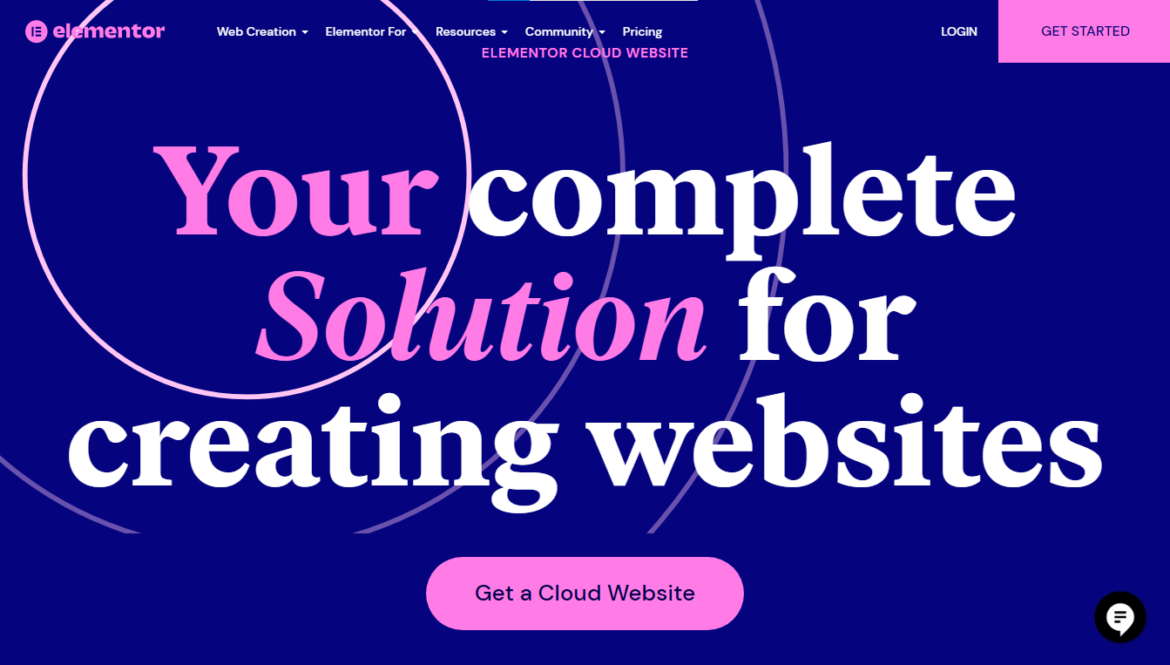 Elementor Cloud Compared to Other Website Builders
When compared to similar services like Visual Composer or SiteOrigin Page Builder, Elementor cloud offers better functionality.
You can use Elementor Cloud to build any type of website, including blogs, e-commerce stores, and more. Elementor cloud is more than just about hosting and building your website. With Elementor Pro features, you can also be used as an online store builder or membership site builder. The interface has been designed for simplicity and ease of use even for beginners.
This makes Elementor Cloud perfect for people who have never built a website before but want to start. It's also great for experienced users who want to try something new without having to learn how to code.
What Do you Get from Elementor Cloud?
Elementor Cloud lets you build beautiful, responsive websites without having to worry about the technical details. You get web hosting on Google Cloud infrastructure, pre-installed WordPress CMS, and Elementor Design tools. These tools allow you to quickly build a website with no coding required.
If you're looking for a hosted solution that will work well on your site and provide all the features you need while protecting your data at the same time, then you should consider using Elementor Cloud. It runs on Google Cloud.
As you may already know Google Cloud is one of the gold standards of cloud hosting. Some of the biggest cloud hosting companies like WP Engine use google cloud infrastructure. Because of this, they provide one of the best managed WordPress and eCommerce solutions.
The advantage of having your website hosted on google cloud is it's easy to scale, fast, and secure. With Elementor Cloud, you can build your online store using Elementor Pro. Also, you can use it to build your business blog and grow your business online.
If you are building an eCommerce business google cloud will provide the necessary performance and security for the site. This will result in giving your customers a great user experience.
Elementor Cloud comes packed with a free SSL certificate from Cloudflare and Cloudflare CDN. Through Cloudflare, your website will be protected from DDoS attacks and brute force hacks.
Elementor Pro Design Features
Elementor Pro is a page builder that lets you customize every part of your theme. With Elementor Pro, you can create beautiful landing pages, blogs, and product pages with ease.
Elementor Pro comes packed with some exceptional features to create an exceptional website. Elementor Cloud comes with the Elementor Pro design tool already installed, along with all of the other standard WordPress plugins that you'd expect. This makes it easy for you to build your site quickly and easily – no technical know-how is required.
Elementor Pro comes packed with professional templates and blocks. You can use them to build your website quickly and easily without writing any code. Also, if you're looking for more advanced options, Elementor Pro has those too. It integrates forms seamlessly into your site and uses Elementor's extensive library of widgets and features to create powerful websites in no time at all.
All you need to do is connect your custom domain and build a beautiful website. Keep in mind that you don't have to worry about hosting. This is a good offering if you are a small business, or an agency building websites for small businesses.
The best part? It's all included in one yearly price.

Elementor Cloud Hosting is $99/year and comes with Elementor Pro, a dedicated server, and pre-installed WordPress. This option is ideal for those looking to do more than just create a website in Wix or Squarespace, but who don't have the time or skill to build their own website from scratch.
You will be happy to know that Elementor Cloud offers a 30-day money-back guarantee. Because of their 6th year birthday sale you get 30% off on the Elementor Cloud plan.
With There is no free trial to test the Elementor cloud. For the yearly subscription, you get access to predesign Elementor themes you can easily edit and create a custom website for your business.
What are The Pros of Using Elementor Cloud?
Elementor Cloud offers all the same features as the regular version of Elementor, but with some extra perks. Here are some advantages of using Elementor Cloud to build your website.
Cost-effective

. No need to buy any hosting package. You get it all in one place at an affordable price. When you subscribe to Elementor Cloud, you get Elementor Pro so you don't pay for it separately.

Easy to Use.

You can easily customize your website with a drag-and-drop interface and access thousands of free themes and templates from the Elementor Market.

Full Access to Elementor Pro features.

With Elementor cloud, you can use all the great features from Elementor Pro such as Elementor Widgets, Custom Post Types, Addons, Sliders, and much more.

Pre-installed WordPress and Plugins.

With Elementor Cloud, you get pre-installed WordPress and plugins so you can start building your website right away.

Live Chat Support from WordPress Experts

. If you need help, Get in touch with the Elementor team of experts through live chat support if needed. They will answer any questions you have about our service or anything else related to website building.

Instant website setup

– No need to wait for days while your website is being built. With our instant setup, you will have a fully functional site ready in minutes. Just choose a design template and start adding content right away.

You get a free SSL certificate and CDN from Cloudflare

when you sign up for Elementor Cloud. So, your site will always load fast no matter where someone is viewing it from.

Automatic backups

every night so if something happens to your site there will be no loss of data or time you spend recovering from it all over again.
What are the Cons of Elementor Cloud Hosting?
Elementor Cloud is a great tool, but it has some disadvantages that should be considered before using it.
First and foremost, Elementor Cloud is only available for a website receiving a limited number of visitors per month (up to 100k). If you have more than this, you will have to contact Elementor Support to get help with accommodating extra visitors. This can be quite an issue for any website that is trying to grow its audience.
Another problem with Elementor Cloud is that some plugins are banned from being used on the platform. This means that if you want to use a certain plugin on your website, it may not work in Elementor Cloud at all.
Start Building your Website On Elementor Cloud
If you're a smaller business and don't have much money to spend on your website, then it definitely makes sense to go with Elementor Cloud. It's cheap and easy to use, and you can get started in just a few minutes.
If you're an experienced web developer or designer and you don't mind paying for high-quality tools, then going with the Elementor Pro subscription is probably the best option for you. You'll get access to all of the features that Elementor has to offer and more without having to pay any extra fees each month.
If you're somewhere in between these two extremes (maybe you have a small budget but also want some additional features), then it might be worth trying out both versions of the software and seeing which one works better for your needs at this time.
Elementor Cloud might not be for you if you are looking to build a high-traffic website exceeding 100k visitors per month.