Have you ever wondered about the different types of content creation and which one you should use for your online business? Should you post on social media or run a blog? Do you want to write articles or craft videos? What type of content will perform best and captivate your audience? You're not alone!
There's no one-size-fits-all formula for this, as different types of content creation connect with different audiences. Just because writing works for one brand doesn't mean it would work for yours too!
Content creation is the process of creating and curating content for marketing and promotional purposes. Content creation is an important part of any successful content marketing strategy as it allows businesses to engage customers, build relationships, create brand awareness, and drive sales.
No matter what type of content you're creating, it's important to make sure it resonates with your target audience.
In this blog post, we'll take a closer look at some of the most common types of content creation. From web copywriting to creating graphics, videos, and podcasts, we'll explore a variety of options that can help you stand out from the crowd.
So, if you're ready to take your content creation strategy to the next level, read on and discover the different types of content creation that can help you reach your goals.
Content creation is the production of information or marketing material for an audience. Content creation in marketing often involves informational or educational content combined with brand messaging.
Why is content creation important?
Creating content is the core of digital marketing. By offering free and valuable information to your audience, you can attract potential customers to your website and build relationships with current customers through engaging content.
These content marketing stats demonstrate the great value of content for your company:
Content marketing is integral to almost 40% of marketers' strategies, and 81% view it as a key component of their business operations.
Content creation is vital for business growth. Therefore, let's explore the various types of content you can create and assess your content strategy.
Types of Content Creation
Blogging has been a presence on the web since its inception, and business blogs have become increasingly sophisticated in recent years as a means to engage with audiences.
Research shows that companies with blogs have 97% more backlinks and 434% more indexed pages on SERPs. Considering the low cost of blogging, it is a great option for small businesses on a tight budget.
Blogs can be a powerful tool for building trust and relationships, driving conversions, and other benefits such as ease of publishing and high shareability. Additionally, today's blogs are well-written and relevant to their audience, making them easily discovered by search engines.
Using a self-hosted platform such as WordPress, Tumblr, Medium, or Blogger is a good idea when blogging. Consistent posting is important to keep your audience engaged, so try to post at least once every few days. Also, don't forget to make sure each post has a clear call to action, and link posts together—this will help readers find more of your content.
Including relevant keywords that make sense in the context of your writing is important; this will also help your target audience connect with the post if it's about a topic that interests them. Lastly, be sure to use your expertise on the subject to build authority and trust.
When you become a trusted leader in your industry, locally or internationally, you won't need to aggressively promote your products. Strengthen the impact by presenting something new and valuable that offers more than what is generally found in most generic blogs.
It is undeniable that all businesses should be using social media in some way. You should not only use social media channels as content distribution networks, but you should also be creating content tailored to each platform.
Nowadays, social media is more than just a place to connect with people, as 75% of consumers use it to research new businesses and products. Additionally, customers are more inclined to purchase from brands that are engaged and active on their social media pages.
Nowadays, social media is more than just a place to connect with people, as 75% of consumers use it to research new businesses and products. Additionally, customers are more inclined to purchase from engaged and active brands on their social media pages.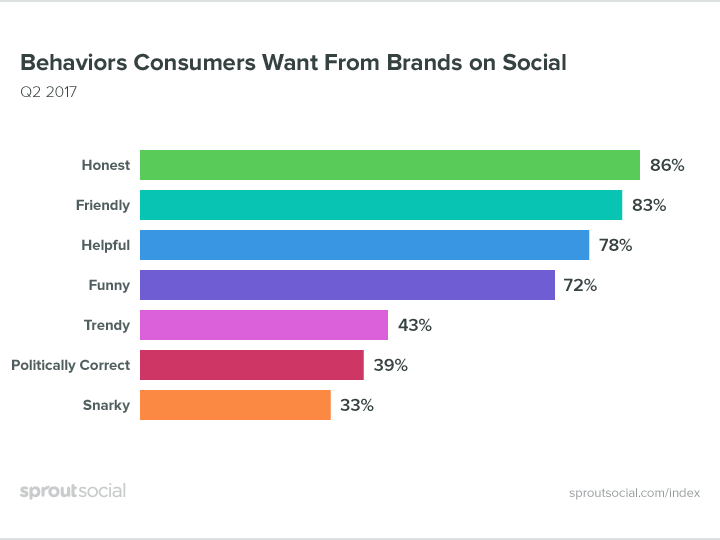 Businesses can now leverage the latest features provided by social channels to better engage with their customers and accelerate their sales cycles.
For example, you can share stories and live chats with viewers on Instagram and Snapchat. You can even include tools like polls or Q&A submissions to make things more interactive.
Social media provides a more direct buying experience for consumers. For example, Instagram gives businesses the option to upload product links in their posts and stories. Platforms such as Pinterest and Facebook also offer similar products.
It's important to avoid only posting promotional content on social media. Most users don't like it when brands are too sales-focused and they tend to unfollow accounts that only promote their products or services. It's better to be an honest, friendly, and helpful brand to build relationships with your followers.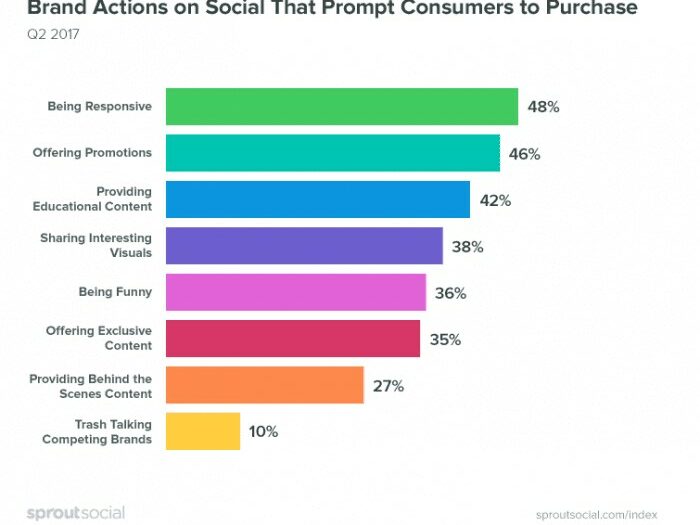 Look into the different functions available to you on the social media platforms you use and then try out various types of content to share with your audience.
Ebooks are digital books that can either be a PDF download or an HTML format. They are a great way to show off your expertise on any given subject and have numerous advantages such as lead generation, brand authority building, generating leads for email lists, and supplementing content offerings.
The higher goal of an ebook ought to be offering resolutions. Anything else and it won't be of merit to the reader. Thus, limit marketing activities and spend an additional amount of time offering general answers.
A helpful reminder when making ebooks: Relegate the promotional components to somewhere between 5% and 10% of its total material. To come up with such content, preparations are essential; therefore, have a blueprint ready before beginning the endeavor.
Your ebook's content does not always have to be evergreen, but if it is, you can look forward to years of returns on your investment. In creating the ebook, you should use chapters, subheadings, bullet points, graphics, infographics, and other visually-appealing elements to make the content easier to read. Invest in great titles and designs as well as these will draw readers in and keep them engaged.
Infographics are known for effectively conveying a large amount of data (such as statistics, research, and other information) in a visually appealing, digestible, and shareable way.
Infographics get shared three times (3x) more frequently than other types of content on social media, making them an effective method for earning backlinks and growing your audience.
Generating an infographic is a craft, and several objects need to be taken into account when designing one. To start, it's necessary to include lots of free area in the composition to keep it crisp and organized.
Furthermore, many infographics separate content into segments to keep items separate and employ matching colors to retain enthusiasm. To ensure clarity, think of a descriptive heading and utilize readable fonts that are easily deciphered.