When it comes to branding, nothing is as important as the way your brand looks and feels to your customers. A customer will notice a difference in the way you communicate with them.
Brand identity helps make your brand consistent everywhere your clients see it. This can be the difference between signing up for your next e-mail and never hearing from you again.
Many times people use the brand and logo to mean the same thing. These two words mean completely different things though related. A logo is just an element in brand identity design. A brand is the sum of people's perception of a company's culture, customer service, reputation, advertising, and identity.
When developing a brand identity, you have to consider all the elements that make up a brand. But, what is a brand identity and why does it matter to your brand?
In this article, we're going to take a look at what brand identity is, why you need brand identity, and how to build one. To begin, let's talk about what brand identity is.
What is a Brand Identity, Why Does it Matter?
Brand identity is the visible elements of a brand, such as color, design, and logo. These elements identify and distinguish a brand in consumers' minds.
You want your business to be more than just about its product or service. This is why you have to think about your branding and how you want to be unique in the market.
In today's competitive business environment, a bad perception of a brand can be harmful. It could lead to the termination of relationships with current or potential customers.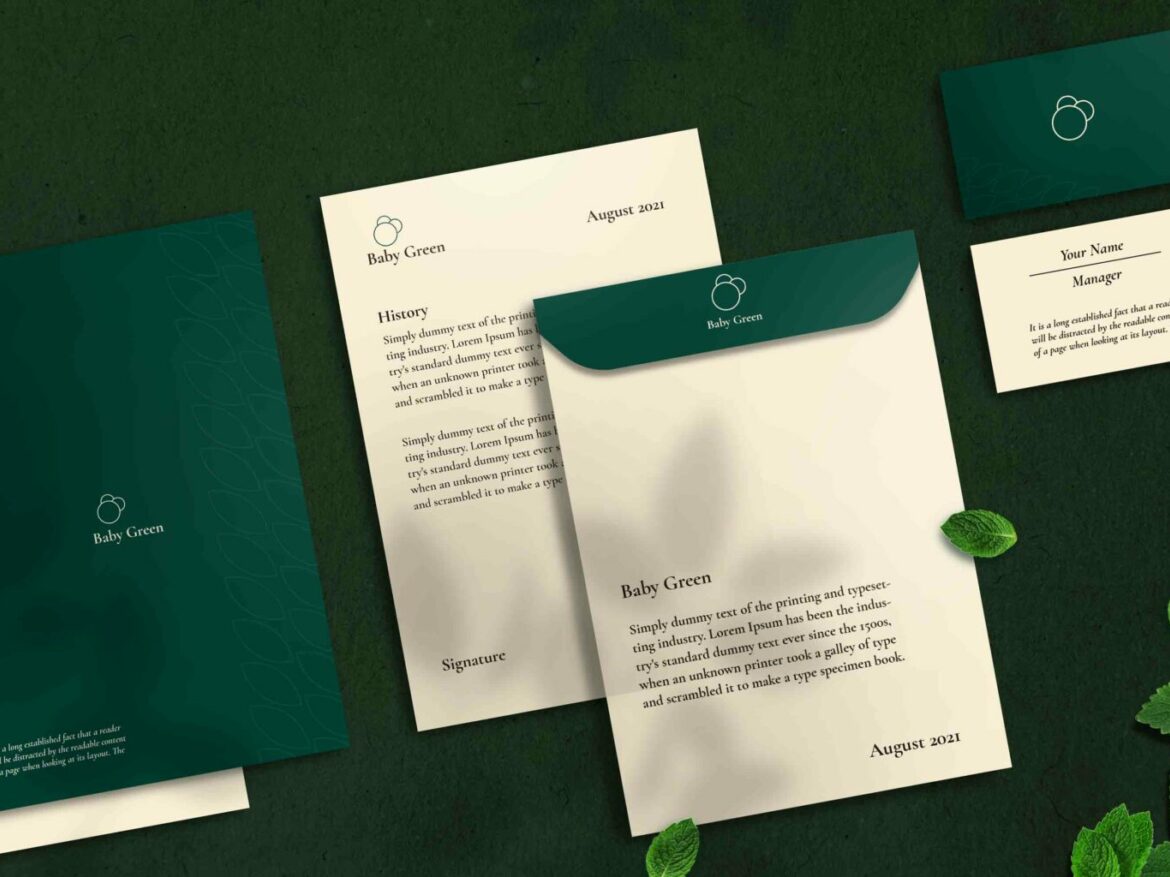 Brand identity is developed in many stages. Brand strategy – to determine to research your customer, develop your buyer personas.
Secondly, developing a visual image through brand identity elements like logos and developing style guides. Lastly, developing a verbal identity for your brand – which is personality and voice.
How to Develop a Strong Brand Identity
A strong brand identity makes your company a thought leader in your industry. It separates you from competitors.
Similarly, it helps you connect with potential customers in a way that influences their thinking about you and your products. It's the first impression people have of your business, and it can make or break a sale.
If you want to communicate with customers effectively, you need a strong brand identity. It takes time to build a relationship with your audience.
To get started, you need to do the following
Your vision (What do you want to see)
Your mission(how are you going to make it happen)
Your values(What are your guiding principles)
Your brand personality (if your brand was a person, what kind of personality would they have?)
Your unique positioning (What makes you different from the competition?)
Your brand voice (if your brand was a person, how would it communicate?)
The first step in developing a strong brand identity for your business is to put together the various elements that make up your brand.
What it boils down to is an outline of all the things that will make up your brand as a whole. From here, you can take various steps to develop and refine your brand's style and message. Also, it will help you determine whether it's something that customers are going to respond to well.
Designing your Brand Identity
To be successful, you need a strong brand identity. A powerful identity can attract and keep customers. A strong brand will stand out from the competition and help your company stand out in the marketplace.
Developing Your Brand Design
Your brand identity is like your identity in your personal life. It's who you are on the outside, and it can make or break how you feel about yourself and your products.
To build a strong brand identity, you have to understand what it is you want out of your business. This is different for every business and industry.
We are all brand ideators or just marketers. In my experience, being able to effectively communicate your mission is important. Through it, you can establish or improve your credibility in today's world.
If you want to build a strong brand identity for your business, it is crucial that you understand what makes customers tick.
Start with a list of things you want your customers to know you for. Becoming a recognizable brand is easier said than done. It requires a combination of creativity, determination, humility, and most importantly passion.
You need to develop a consistent style that will set you apart from everyone else. Your goal should be to have a font that everyone can read. This will help them speak more confidently about your brand.
At the heart of every great brand is a guiding vision, a set of values that speak to who you are and what you want. These values are expressed in two ways. The actions you take and the impact you have on the world around you.
Your color choices should be based on mood, tone, and style. Think about it – if you start with a slightly different color for each day of the week, it will look forced and unnatural.
Instead, choose a palette that transitions smoothly from one color to another. This allows the eye to focus on what's important without distraction from the smaller details in your designs.
A brand identity is the set of all the things that make up your brand and help create that sense of connection. Brand identity has become an increasingly important tool for businesses.
This is because it helps you communicate with customers, clients, and potential partners. With it, your brand communicates to all in a unified way that builds trust and confidence.
When choosing a color, pick one that will reflect these expressions and relate to your industry.
Many business people struggle with establishing their own unique brand style. The trouble starts when we try to apply universal principles to a new area, such as branding a clothing line or a home goods company. The result is a mishmash of concepts and feelings that don't belong together.
Having all these elements together will help you now craft an ideal brand design starting with your logo.
A logo should be clear, visually appealing, designed to last long in the market, and not influenced by a trend. It should also relate to industry standards. Also, it should have a long-lasting impression on your audience.
When designing your logo, you need to first understand your ideal customer. This is why brand strategy is the best foundation in building your brand identity. It takes research to understand what your customers respond to.
This is one way to understand the importance of branding for people. Your brand is not made for only customers, it is for your team, partners, and your investors.
Learn more about why a logo is important to your business.
Building and maintaining a strong brand identity can be difficult. Many people get into trouble by thinking about what they want and testing their designs. This is often wrong as creating a strong brand identity is dependent upon developing consistency across your brand.
If your business produces a wide variety of products and services, the best way to ensure consistency in branding is to develop a brand identity. This also comes down to how your brand will look at digital platforms as if a website.
There are, of course, many reasons why a website is important to your business. To have it aligned with your brand is of greater importance.
Every small business has to think about brand identity from day one. There are a lot of things that can affect small businesses' perception of the world around them. Whether it's bad weather, bad PR, or just a reduced sense of optimism about the future.
By the time you finish your first branding strategy, you'll have a better sense of whether it's working for your brand or not.
When designing product packaging, your focus is mainly appealing to your ideal buyer persona.
It can be a physical or digital product. Product packaging drives value to the customer. It means your brand values consumers of their brand products.
The first step in building a successful company is to make sure you have a solid foundation. That means identifying your brand style and then building from there.
Remember that your credibility and values play a big role in how people perceive you. You once had a direction in mind, pick three or four core values. Then work toward representing those values consistently in everything you do.
Your brand identity needs to speak to everyone in the organization and build that connection. After designing a logo, apply it to business cards. Make sure it's consistent throughout.
Start a blog. Write long posts about topics that matter to you. Don't focus on links or quick hits. Focus on quality content.
Write consistently. Don't forget the user experience with each post. Be kind to your audience. Be consistent with who you email.
And build a strong brand personality around your brand identity.
Branding is about more than just making your business look good on the outside. It's also about understanding who your audience is and delivering the experiences that they want and need.
Create a Brand Style Guide
There are many factors to consider when creating your own unique identity for your business. Business branding is the visual display that a company puts forth to convey its image, quality, and identity to the customer.
Anything from mailbox art to contract signing fonts can be used to brand a business. In this article, we will look at what brand identity is, how to properly develop it, and how you can design your own unique style to stand out in any crowd.
Your (not so) cool brand identity is the first impression people get from your business. It's the first impression that stores and brands make on shoppers. So, it's everything your company wants people to know about you.
The good/bad — to build a connection and, ultimately, turn them into a customer.
It doesn't matter if you're starting a new business, have just gotten into it, or are an experienced brand. Brand identity is one of the most important things to understand. It applies to everyone involved in the creation of products and services.
A strong brand identity can serve as the cornerstone on which your business is built. Without a solid foundation, your business will be at risk of being just another brand. This can lower conversion rates and hurt your reputation.
A summary of Brand Identity Design
If you have a business, you need to understand how your brand will look and feel. This applies to every marketing and communication environment. Creating a strong brand identity and aesthetic can make or break a product.
Most people have difficulty defining their own brand. It happens especially when faced with potential choices for their website or marketing material.
Your brand identity will be the core of everything you do online, offline, and on social media.
Brand identity isn't something that's imposed from the top down. It's developed through thoughtful consideration of how you present yourself and your products.
The goal of brand design is to establish your brand as an authority in your industry. In the same vein, it can help consumers understand how you see yourself providing the service or product you're offering.
If you want to build a successful company, you need a brand identity. There is a lot that goes into creating a strong identity for a product or service.